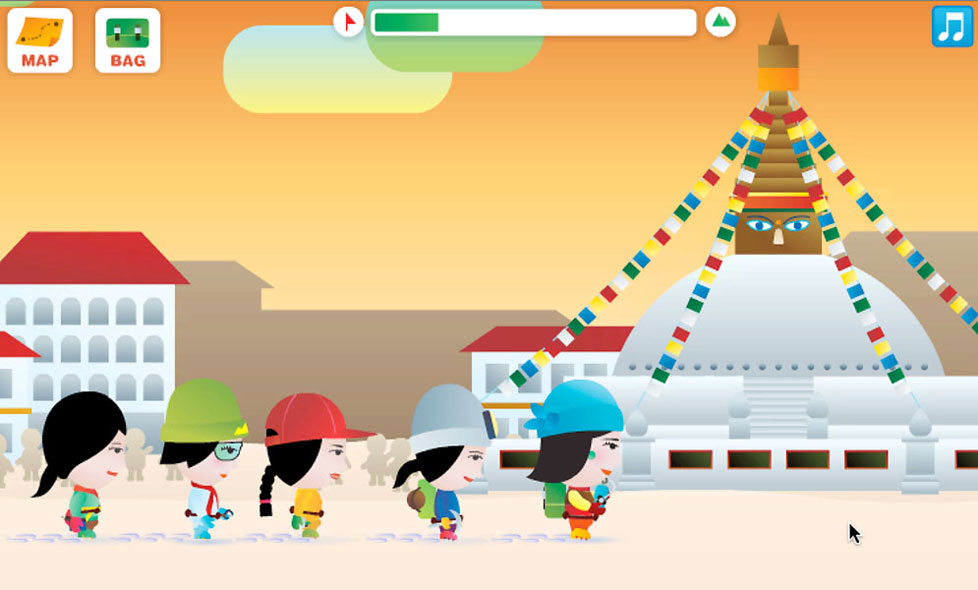 I am currently co-producing a game with Sapana Sakya at CAAM entitled Climbing Sacred Mountain.
This game is a prototype based on DAUGHTERS OF EVEREST, a feature-length documentary film that follows the first Nepali women's expedition of the highest peak in the world. The game attempts to subvert the notion that mountain climbing is a male dominated activity and summiting the mountain is the given goal of such an endeavor.
In it's place, CLIMBING SACRED MOUNTAIN engages players with an interplay between the strong and spunky protagonists showcasing how diverse personalities might consider and react to a variety of obstacles and choices they face. The game mechanics will highlight socially conscious milestones that encourage civic engagement as players journey from Kathmandu to Everest Base Camp and towards the summit.
The current artwork is done by Undoboy.
We are now working on a new iteration with Take Action Games, that will look and play very differently! We are very excited for this new version!