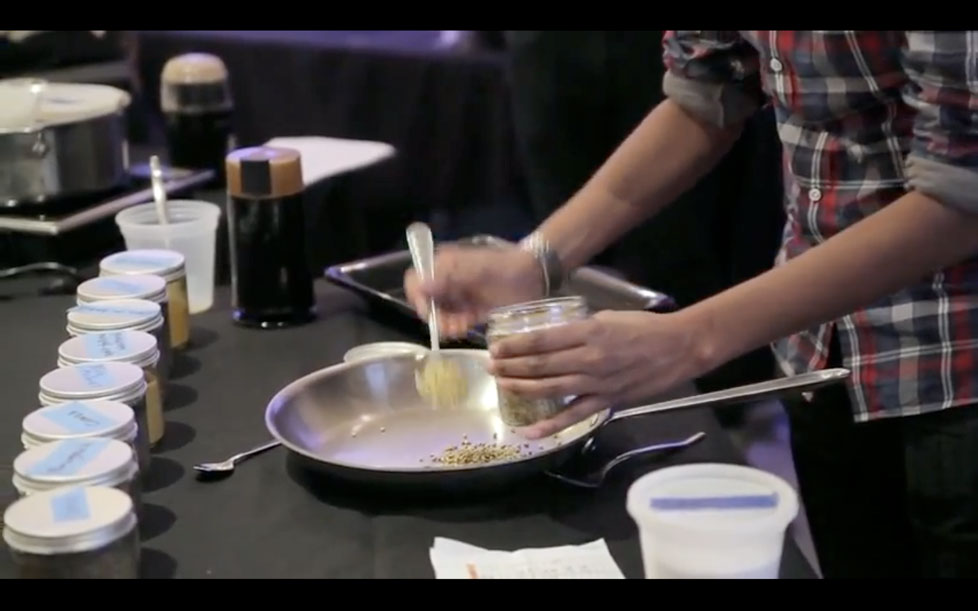 I programmed and produced the Groove, Play and Cook Salons at the 30th Annual San Francisco International Asian American Film Festival. My goal was to create an interactive, intimate event where participants could get a taste of the creative process of making music, games and food.
Play Salon

Games are a passion for many, and can be a big part of our daily lives. When a game really moves us emotionally, intellectually, and artistically it can be a profound experience. In the spirit of the SFIAAFF'11 game panel, we bring together an esteemed group of innovative and artistic game designers to discuss their work and brainstorm game ideas with the audience. The featured artists will discuss their history with games, as well as give the audience a taste of their creative process by developing a game design/idea with the audience. Bring your game ideas to the salon because it is time to design and play!
Featuring:
Jenova Chen
Game Designer, Journey, thatgamecompany
Michael Cheng
Game Designer, The Last Sleeper, Triple Jump
Suyin Looui
Interactive Designer & Producer, Hey Baby Game
Moderated by:
Dino Ignacio, Designer & Artist, Electronic Arts
Cook Salon

Food is the next rock n' roll. From celebrity chefs to food trucks, our culinary culture is exploding with innovative new tastes and eating establishments. Many of the must-try offerings are Asian American restaurants and pop-ups. In this salon, we celebrate this explosion by bringing together two talented Top Chef Alums, Preeti Mistry and Beverly Kim to discuss their experiences and food. They will also create different international movie snacks live with the audience. Consult your spice rack and come to share ideas for Asian movie snacks!
Featuring:
Preeti Mistry
Chef, Juhu Beach Club, Top Chef Alum
Beverly Kim, Chef De Cuisine, Aria Restaurant Chicago, Top Chef Alum
Moderated by
John Lee
Groove Salon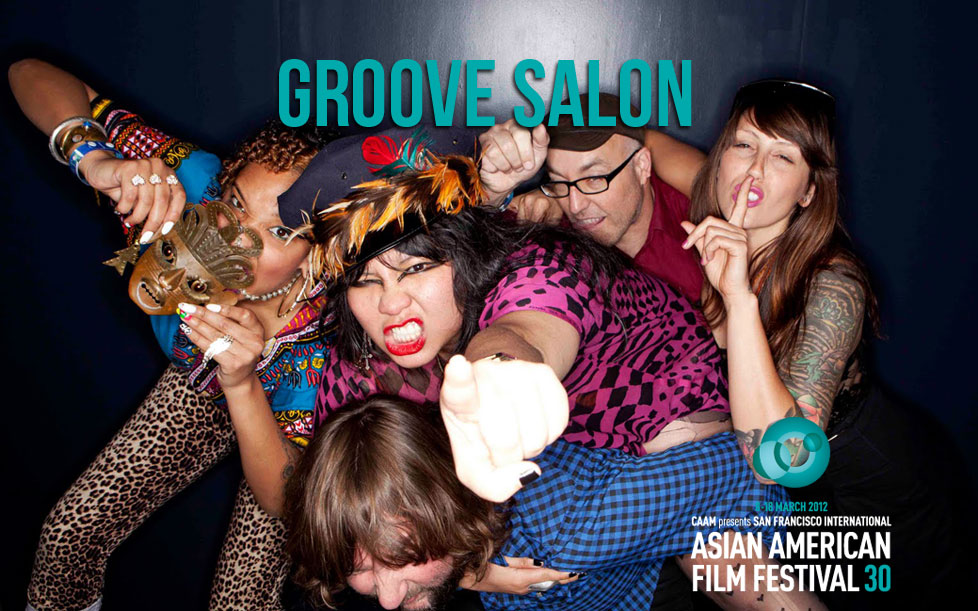 SFIAAFF has long celebrated the contributions of Asian American artists to the fabric of musical life. In the Groove Salon, we bring together two Directions in Sound artists to go beyond performance to talk life and shop. Here DJ Neil Armstrong and HOTTUB meet up in conversation/collaboration to create a song with the audience. They are from different parts of a musical spectrum but both are innovative musicians that challenge the boundaries of hip-hop. During the salon, they will play samples of their work, speak about their experiences as musicians, and give the attendees a taste of the creative process. This is a participatory event, so come prepared to ask questions and contribute to the song!
Featuring:
Neil Armstrong, Tour DJ for Jay-Z, Mixtape Maker,
Directions in Sound 2012
HOTTUB, Disco Rap Band, Directions in Sound 2009
Moderated by:
Jeff Chang
Writer, Executive Director of the Institute for Diversity
in the Arts + Committee on Black Performing Arts at
Stanford University.